Welcome to Sam's Bike Shop.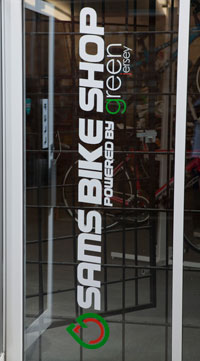 Hi, I'm Sam and Welcome to my Web site. I'd like to give some background to me and Sam's Bike Shop. I started building and repairing bikes in my early teens. While at school I worked part-time at the local cycle shop. When I left School I went into the cycling Industry full-time. I've maintained and Supplied cycles from all the leading cycle manufactures.
Now with over 40 Years of experience, I decided the time was right to start by own business. In May 2013 with the support of family and friends I opened Sam's Bike Shop. If you're passionate about cycling whether it's for leisure or competition, why not take advantage of the resources and services I can offer.
My Goal is to provide my customers with an excellent support network to ensure safe and enjoyable cycling. No matter how big or small your query or requirement don't hesitate to contact me.
WHY CHOOSE US
Over 40 years experience.
Independent Local Retailer.
Guaranteed Repairs and Servicing.
Free Advice.
In-Store Technical Workshop.